Everyone wants a bright and beautiful smile, but not everyone is lucky enough to have naturally perfect teeth. For those with crooked, discolored, or damaged teeth, our cosmetic dentistry in Plano offers various solutions to improve their teeth' appearance. At Custerpoint Dental, we specialize in cosmetic dentistry to help our patients achieve the smile they have always dreamed of. From Invisalign to veneers in Plano, Texas, here are some of the ways we can transform your smile.
So why wait? Contact us today to learn more about the benefits of cosmetic dentistry and how we can help you achieve the smile of your dreams.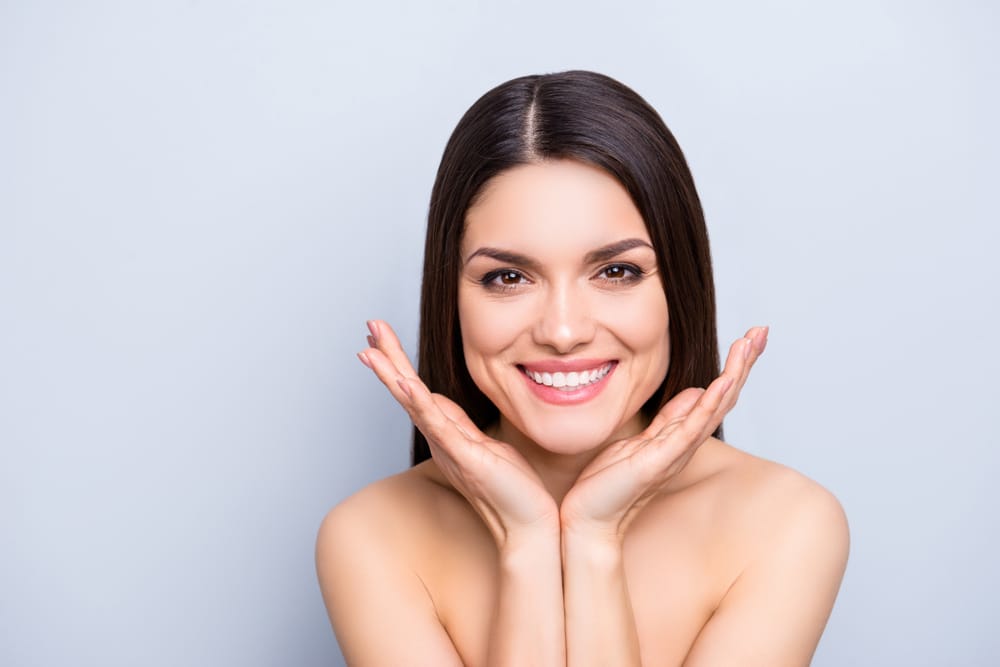 What is Cosmetic Dentistry?
When it comes to achieving a perfect smile, cosmetic dentistry is the solution for many people. It involves dental procedures that aim to improve the appearance of teeth. We offer various cosmetic dentistry services to help you achieve the smile you've always wanted. Dr. Larry Tam and Dr. Thanh Chiem will work with you to understand your goals and customize a treatment plan that best suits your needs. With cosmetic dentistry, you can feel confident and happy with your smile, boosting your self-esteem and creating a more enjoyable life.
What Are the Benefits of Cosmetic Dentistry?
We can help you gain a beautiful and healthy smile. Cosmetic dentistry has several benefits, including boosting your self-confidence, improving your oral health, and enhancing your overall appearance. Whether you have crooked teeth, discoloration, or missing teeth, our cosmetic dentistry services can help.
Cosmetic Dentistry Treatments
We offer a range of quality treatments that can transform your smile and leave you feeling more confident than ever before. 
Teeth whitening:

One of the most common cosmetic dental procedures, teeth whitening can help remove stains and discoloration from your teeth, leaving them brighter and more youthful. Our professional procedure uses a potent whitening gel to penetrate deep into the teeth and remove even the toughest stains. The process takes about an hour and can leave your teeth several shades whiter.

Veneers:

If you have chipped, cracked, or misshapen teeth, veneers can be a great option to improve their appearance. Veneers are thin, custom-made shells placed over the front of your teeth to cover any imperfections. They are made from porcelain or composite resin and can last for years with proper care. We can also use veneers to close gaps between teeth and make teeth appear straighter.

Invisalign:

If you have crooked teeth or bite issues, Invisalign can be an effective and discreet way to straighten them. Invisalign uses a series of clear, removable aligners to shift your teeth into the desired position gradually. Unlike traditional braces, Invisalign aligners are virtually invisible, and you can easily remove them for eating and cleaning.

Dental Crowns:

If you're looking for a lasting solution to a damaged or decayed tooth,

dental crowns

may be the way to go. These caps are placed over a damaged tooth, covering it entirely to improve its shape, size, and strength. Not only will a dental crown restore your tooth's functionality, but it can also enhance your smile's appearance. With our expert care, you'll have a beautiful, durable solution to your dental needs.

Dental implants:

If you have missing teeth,

dental implants

can be a permanent solution that looks and functions like natural teeth. Implants are titanium screws placed in the jawbone and act as artificial tooth roots. They can support a crown, bridge, or denture, providing a secure and stable tooth replacement that can last a lifetime.

Cosmetic bonding:

Cosmetic bonding is a simple procedure that can help correct minor cosmetic imperfections. During the process, we apply a tooth-colored resin to the tooth and then shape and polish it to match the surrounding teeth. We can use cosmetic bonding to repair chips, cracks, and gaps and improve the appearance of discolored teeth.
At Custerpoint Dental, we can help you have a smile to be proud of. Our team of experienced professionals can help you achieve the smile you have always wanted with our wide range of cosmetic dental procedures. If you wish to whiten your teeth, straighten your smile, or correct any imperfections, we have a solution that can work for you. Contact us today to schedule a consultation and take the first step towards a beautiful new smile!