When Dental Emergencies Strike: What You Need to Know About Emergency Dentistry in Plano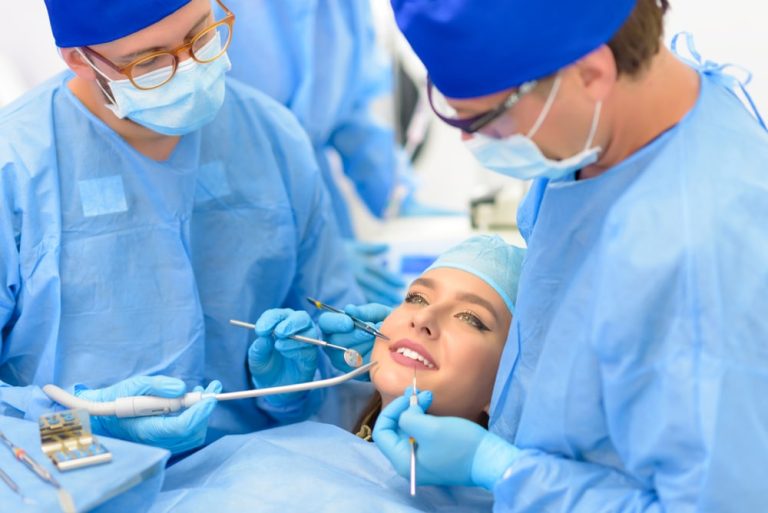 Are you looking for an experienced and friendly dentist in Plano, Texas, who can handle any dental issue, including emergency dentistry? Look no further than Custerpoint Dental! Dr. Larry Tam, Dr. Thanh Chiem, and their team are here to help you maintain good oral health. We specialize in offering various dental services, from preventive care to restorative treatments, in a relaxed setting. Plus, we're dedicated to providing a top-notch service experience so each patient feels comfortable and cared for. Schedule your appointment today at Custerpoint Dental and get on the path toward better oral health.
In this blog post, we will discuss the ins and outs of emergency dentistry and how our team can provide you with the care you need. 
What is Considered a Dental Emergency?
When a dental emergency strikes, knowing what to do and where to turn is important. At Custerpoint Dental, we take pride in providing our patients with prompt and compassionate emergency dental care. Our experienced dental team is here to help. 
A dental emergency is any issue requiring immediate attention from a dentist. Common dental emergencies include toothaches, broken teeth, knocked-out teeth, and abscesses. Any injury or pain that is too severe to wait for a regular appointment is classified as an emergency.
If you are unsure you are experiencing a dental emergency, call us!
What Should I Do if I Experience a Dental Emergency?
If you are experiencing a dental emergency, it is vital to seek care right away. Sometimes, waiting too long to seek care can worsen the problem, so don't delay. Call our office immediately and explain your situation. Our team will provide essential instructions on what to do next.
What Kind of Emergency Dental Care Can I Expect?
At Custerpoint Dental, we provide a range of emergency dental services to address various dental emergencies. These services may include fillings or dental crowns for broken teeth and more. Our team is equipped and prepared to handle any dental issue and provide the care you need to achieve optimal oral health.
How Can I Prevent Dental Emergencies?
Dental emergencies can be uncomfortable and expensive, so it's a good idea to take preventive steps to avoid them whenever possible. 
Preventing dental emergencies is straightforward with proper oral hygiene practices and regular dental check-ups. Brush and floss your teeth regularly, and never skip your routine dental exams and cleanings. By identifying potential dental issues early on, we can help you prevent a dental emergency from occurring.
And one of the best things you can do is wear a mouthguard during sports activities to protect your teeth from impact or injury. In addition, fluoride treatments can keep cavities at bay, while sealants help guard against molars forming cavities in hard-to-reach places. By taking these simple steps, you can help ensure your smile stays happy and healthy for years.
Emergency Dentistry in Plano
At Custerpoint Dental, our team understands how painful and stressful dental emergencies can be. That's why we're proud to offer emergency dental services prioritizing your comfort, care, and well-being. Whether you need an emergency tooth extraction or root canal therapy, we're here to help. 
Call us today to schedule an appointment and look into our emergency dental services. From the moment you walk into our office, our professionals will ensure that all your questions and concerns about various treatments are addressed confidently. And don't worry if it's been a while since your last visit—we'll work with you every step to help create an individualized treatment plan that works best for you!
We look forward to seeing you and helping you bring out the best in your smile!